Commercial Parking Lot Striping
Is it time to stripe your parking lot?
Parking lots not only give customers a place to park but also the ability to visit retail and commercial spaces to patron a business. If customers cannot safely park or access the company, they are much less likely to visit. In addition, faded lines can cause confusion and unsafe conditions for customers and tenants.
Top 6 Reasons Parking Lot Striping Is Crucial?
Maximize Total Parking Spaces
Compliance with ADA Regulations
Reduce Liability and Increase Flow of Traffic
A Safe Environment for Customers and Tenant's Employees
Reduce Accidents on Property

Enhanced Curb Appeal
Knowing the local and state code for parking lot requirements can be crucial to serving tenants and their customers. We follow all local and state laws to ensure your property is in full compliance. We work closely with property managers and owners to alleviate all concerns and work together to minimize the impact on the tenants and their customers. A parking lot's asphalt being stripped allievants many issues property owners have.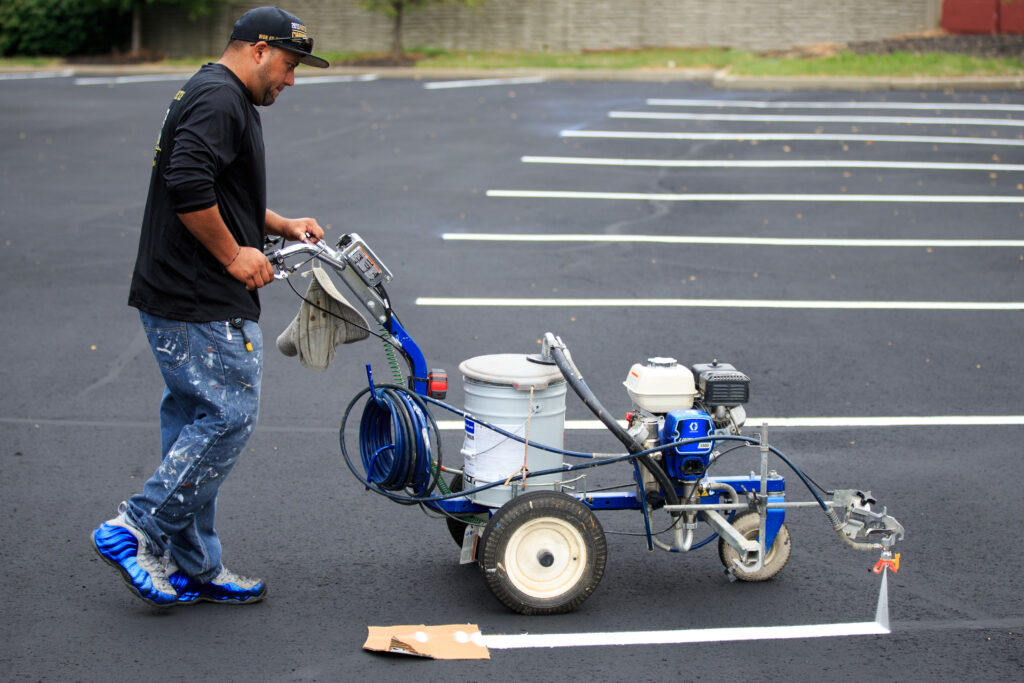 Below are a few asphalt markings to ensure your property is clearly labeled.
Handicap Parking
Fire Lanes
No-Parking Zones
Road Markings
Loading Zones
Directional Arrows
Entrance and Exit Indicators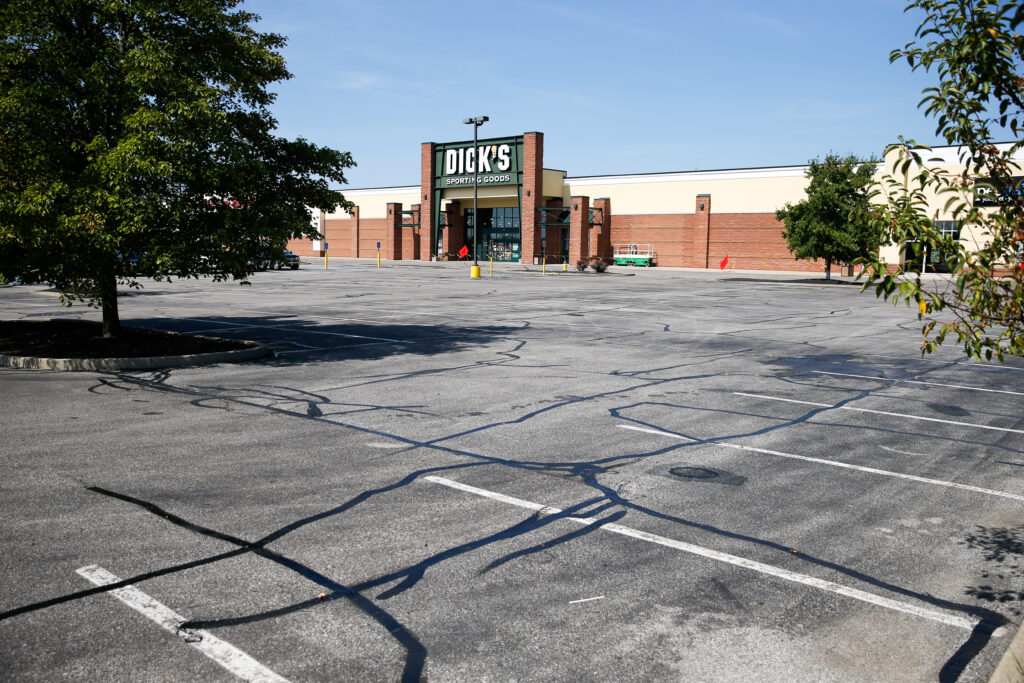 Parking Lots Vary Greatly
The direction and lines of the parking lot can vary greatly depending on the property's layout. Understanding your lot's specific requirements and traffic patterns will help reduce the impact on your tenants and customers.
Areas we have served.  Florida, Georgia, South Carolina, North Carolina, Kentuckey, Orlando, Tampa, Miami, Lakeland, Sarasota.
See some of our other recent work below.
Repainting apartment complexes can bring a new and fresh look to this residential space. But also, being able to provide protection against the weather is even more important to many owners. The damage that could occur from the weather can displace tenants and create significant costs for ownership. We recommend having the property inspected at…