Residential Home Painting
Is it time to repaint your home?
Have you received a letter from your homeowner's association (HOA) about the paint condition on your home's exterior? Perhaps you have walked around your home and noticed cracks on the stucco or deteriorated caulking around windows and doors. You might want to refresh the look of your home with a new color. Protecting your home from the harsh Florida sun and weather is the first part of a good paint job.
What does new paint do for your home?
Protect your home from the elements (sun and weather)
Allows you to customize the look of your home
Increases your home's curb appeal
Satisfies the HOA's requirements for your home
The above reasons can motivate us to take the next step and have our home repainted. But understanding what paint does for our home is equally important. The priority is to protect your home from the weather. Water intrusion is a real problem for new and existing homes and can cost thousands of dollars to repair. You read that correctly, even new homes! Paint and caulking are your home's first line of defense against the weather and are designed to be used in certain conditions. However, the preparation before you paint is 90% of the paint job's ability to protect your home from the elements. In addition, your paint job can usually last many years with the proper maintenance.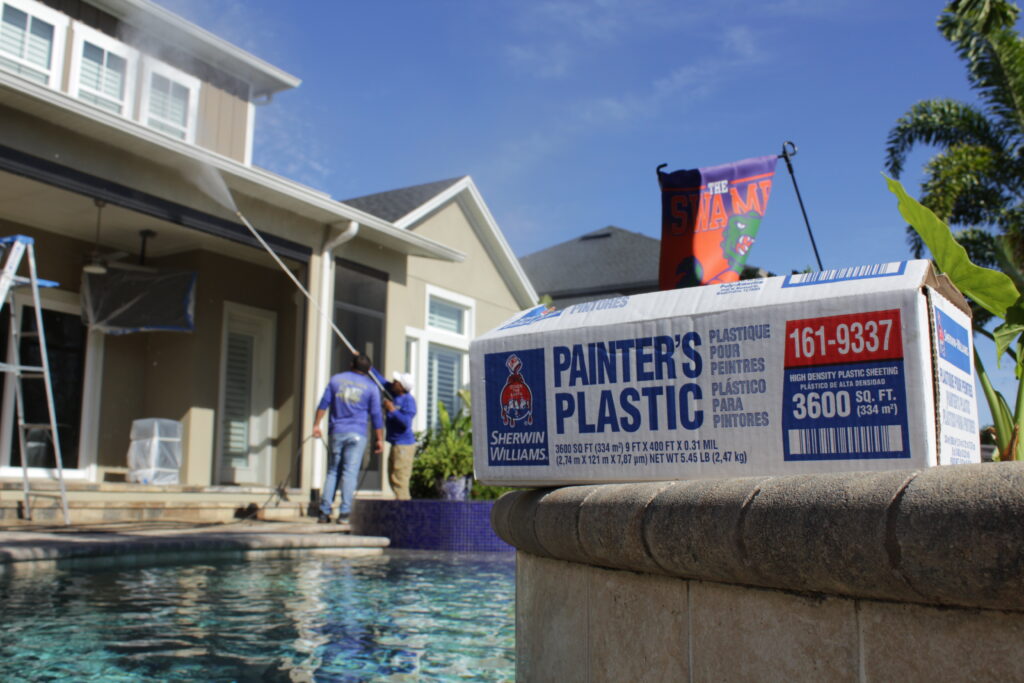 Cleaning the exterior of the home
Fill all cracks and holes and address all exterior issues
Covering all surfaces and removing items to prevent overspray
With the understanding that preparation and maintenance are critical to a long-lasting and beautiful paint job, what does a suitable contactor do to ensure this? Firstly, cleaning the exterior removes all the dirt and grime from the home and prepares it for new material. Next, filling all the cracks and holes and addressing all exterior issues ensures a uniform look and, more importantly, protects the home's exterior. Finally, cover and protect all surfaces, including windows, furniture, plants, light fixtures, outdoor living equipment, pavers, etc., so they are protected from paint overspray.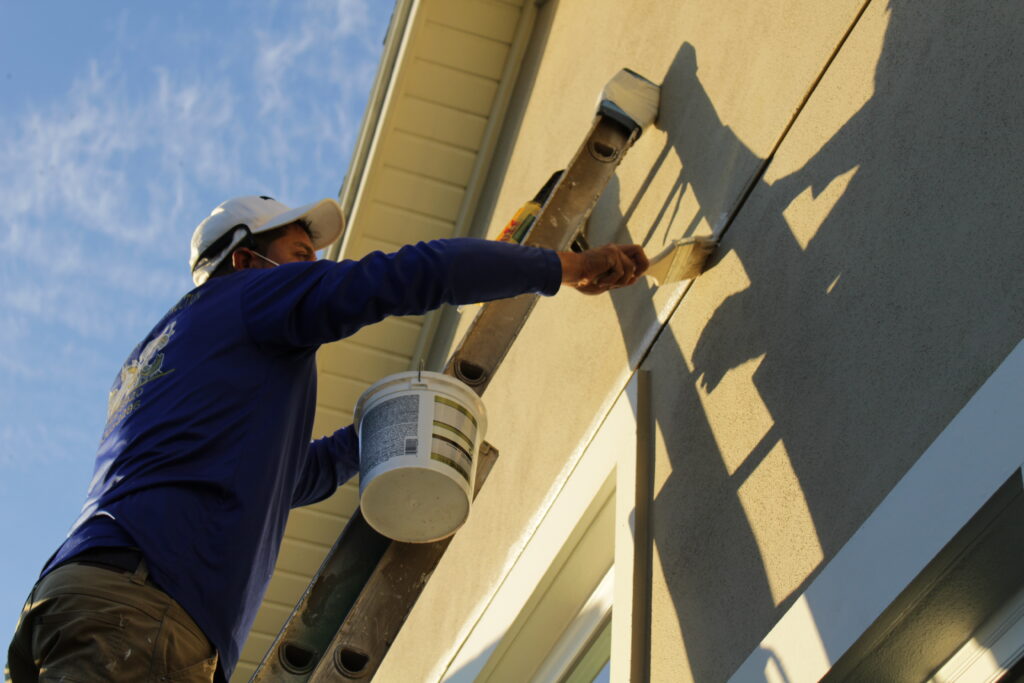 Why is Sierra Development and Constuction your go to company to repaint your home?
Our team has over 20 years of experience painting residential and commercial properties. While no company is perfect, we believe in doing the job right the first time. One of our core values is "Excellence in the Ordinary," which guides us to do all the little things right on each job site. Your home would be no different, and we aim to make repainting your home seamless and easy. We have the proper insurance, including Workers' Comp and the licensing required to work on your home. And while we repaint homes, we also repair water intrusion. Seeing the devastating results of a home without proper protection, we know all the steps to ensure your home stays safe and protected for years to come.
20 Years of experience in repainting homes
Commercial and residential contactor
Licensed and insured
Semi-annual Maintenace packages available to maintain your home
Financing available through GreenSky
5-star reviews on Google
When should you repaint your home?
While you may be stuck with an HOA telling you that you must repaint immediately, you may also have time, depending on your home's condition. Early summer can be the best time to paint your home, but it comes down to your home's condition. If you notice cracks in your stucco or exterior, you should have it checked out by our team to give you an accurate assessment of your timeline. Do you see cracks in stucco? If you observe the following it is a great idea to have it checked out immediately. You can read more about stucco cracks here.
Cracks wider than 1/16″
Cracks that look like spider webs
Cracks that appear in a grid pattern
At joints in your home.
What questions should you ask a potential painting contractor?
Ask questions. This is your right as a homeowner to ensure companies working for you are serving you in the way you deserve. Also, reduce the possibility of liability by taking the time to get some basic questions answered below.
Do you have insurance? Ask for a copy, ensure they carry Workers' Compensation
Are you licensed? Ask for a proof
Can you provide references?
How long have you been in business?
What paint will you use, and how long will it last?
Is there a warranty on the paint? Does that include labor?
How long should the job take?
What is your payment schedule for the job?
Do you have financing available?
Who will be my direct contact for my job?
Neighborhoods we have served.  Water's Edge, Eagle Creek, Laurette Park, North Shore, Moss Park, Oviedo in the Park, Twelve Oaks, Avalon Park, Cypress Lakes, Celebration, 11 on Thorton, The Gardens at Park West, Reagan Point, Oakland Park, Keene's Pointe, Winter Park, Windermere, and many more.
See some of our other recent work below.
Repainting apartment complexes can bring a new and fresh look to this residential space. But also, being able to provide protection against the weather is even more important to many owners. The damage that could occur from the weather can displace tenants and create significant costs for ownership. We recommend having the property inspected at…