Water Intrusion Repair
One Contractor from Start to Finish
Water intrusion can be a costly repair and a major inconvenience for homeowners and homebuilders. We know how difficult it can be to soothe a new homeowner and, at the same time, coordinate repairs to their home. Trying to ensure you find multiple trustworthy contractors to perform all the required repairs and then coordinating those numerous trades is a handful. We serve homebuilders and their warranty teams by being the only company they need to work with to repair the structure and turn a once upset homeowner into a happy one. When we are on the job site, we fully understand that our service reflects our partners and our own.
Our Experience in Water Interion Repair
SD&C has completed hundreds of repairs to structures that have experienced water intrusion for residential clients and homebuilders. The first step is determining how water gets into the structure to get to the root cause. We spend time investigating the entire situation and not just the symptoms. We want to walk away from your project knowing that the warranty we provide will likely never be used. By ensuring we get to the root cause, we can address the problem and formulate a plan to keep your warranty department free of follow-up calls from homeowners in the future. The result, of course, is a homeowner whose experience has changed from a negative to a positive experience.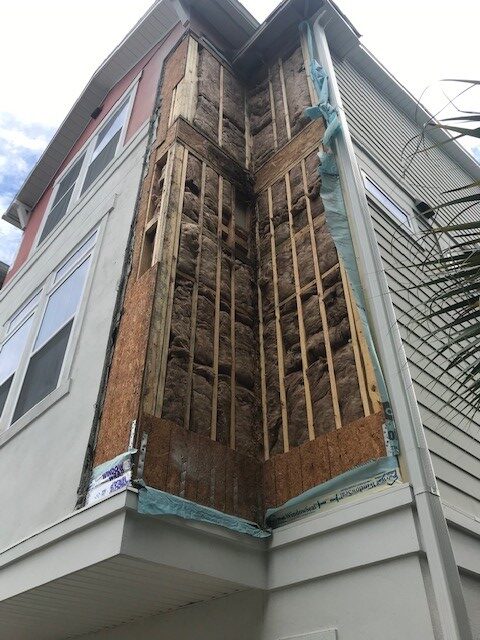 Exterior Water Intrusion Repair for a Townhome
Why is Sierra Development and Constuction your go to company for water intrusion repair?
We have a track record of repairing and improving homes that either had a design flaw or were not built to the required specifications of the builder. Our experienced team has worked on small and large repairs to prevent the same mistake from happening again. We build trust by doing what we say we will do for our clients. That takes time and dedication to detail. One of our core values is Excellence in the Ordinary. That means every detail matters, and nothing is to be overlooked during a repair. Our team treats every home they repair as if they were going to live in it themselves. All of our team members are OSHA and Liftgate certified.
Trades We Provide in House That Save Your Resources
Demolition
Wood Rot Removal
Rough & Finished Carpentry
Framing
Waterproofing
Flashing Install
Hardie Install
Painting
Drywall/Texture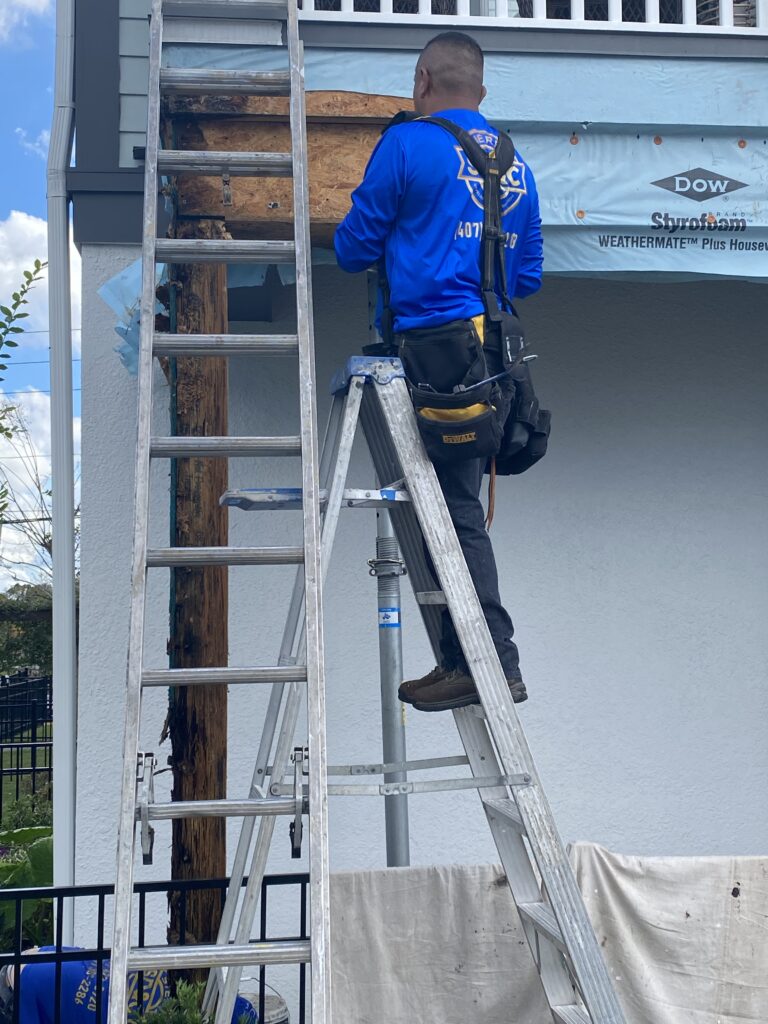 What's Next?
Contact us so we can get started. First, we will work together to get an understanding of your situation. Then, we will visit your job site and walk with you to work on a plan that minimizes the impact on your homeowner and provides value to your organization. Please get in touch with us using the link below.
Neighborhoods we have served. Water's Edge, Eagle Creek, Laurette Park, North Shore, Moss Park, Oviedo in the Park, Twelve Oaks, Avalon Park, Cypress Lakes, Celebration, 11 on Thorton, The Gardens at Park West, Reagan Point, Oakland Park, Keene's Pointe, Winter Park, Windermere, and many more.